<< Back to Gifts
Books
---
This Grief Survivor guided journal will help your loved one know what they might expect in the days ahead. The 28 chapters uncover genuine grief topics such as navigating the holidays, releasing regrets and getting "unstuck." This productive grief journal walks the reader through these issues and encourages them to reflect on their own feelings as well as record special memories of their loved one. Help them through their grief with this beautiful hardback guided journal by Beth Marshall who wrote this after losing close family members. Only after writing and connecting with other people experiencing grief, she realized a joy-filled life after loss really is possible.
$17
View the gift card that will be sent with this gift.
---
A daily devotional hardback book by L. B. Cowman. Mrs. Charles E. Cowman worked as a missionary with her husband in Japan and China from 1901-1917. When Mr. Cowman's poor health forced the couple to return to the United States, Mrs. Cowman turned her attention to caring for her husband until his death six years later. Out of Mrs. Cowman's experiences and heartbreak arose Streams in the Desert. These 366 daily devotional readings will lead the reader from life's dry, desolate places to the waters of the river of life.
$18
View the gift card that will be sent with this gift.
---
Surviving the Loss of a Child: Support for Grieving Parents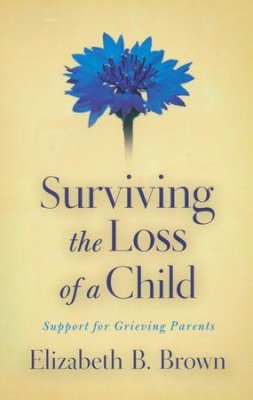 This book offers support for grieving parents and hope for the future. Nothing can destroy your world like losing a child. It is devastating on a level that most people can't imagine. Written after the death of the author's own child, this book offers compassionate encouragement born from deep sorrow. This book has short chapters and easy to take in, proven coping mechanisms. Hurting parents will find this book a source of comfort, while friends and family will find it a perfect gift for the bereaved. By Elizabeth Brown.
$17.50
View the gift card that will be sent with this gift.
---
A Gathering of Angels: Seeking Healing After an Infant's Death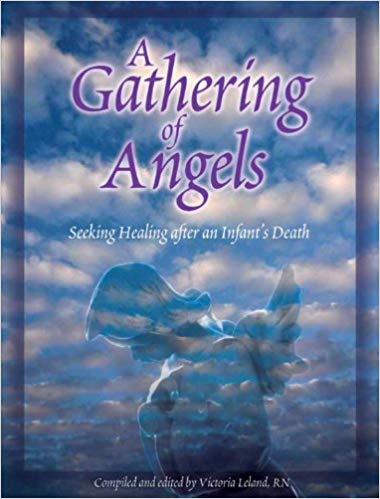 When you have no words for your friend or family member who is dealing with the loss of their baby because you haven't experienced that pain, send this book as the "angel" for your loved one as they navigate their grief journey. In collaboration with five grieving mothers whose premature newborn babies died in the Neonatal Intensive Care Unit, author and NICU nurse, Victoria Leland, wrote this book so that no one would grieve alone. The five women formed the Good Grief Support Group which helped each woman journey towards peace. A Gathering of Angels is a collection of the wisdom these five mothers gained by opening their hearts and sharing their feelings and experiences on twenty-two different aspects of grief.
$16.50
View the gift card that will be sent with this gift.
---
Finding Your Way After the Suicide of Someone You Love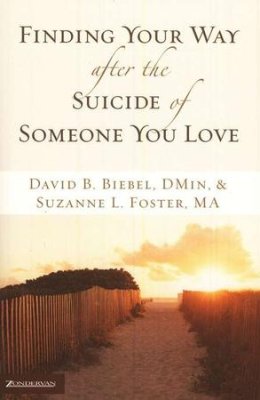 Help and hope for an unexpected journey. This is a compassionate and practical guide that addresses the intensely personal issues of survivors of suicide (SOS). This gentle and faith-affirming resource helps survivors know what to expect, especially during the first year following a suicide. It includes personal stories of survivors and suggestions on how to move beyond survival to live life again. By David Biebel and Suzanne Foster.
$16
View the gift card that will be sent with this gift.
---
How the Soul Grows Through Multiple Losses
So many times we don't know what to say to our loved one after a loss because we haven't experienced it. Let this book do that for you. It is an amazing story of survival and hope after unspeakable loss. Author, Jerry Sittser, writes about a tragic accident that claimed three generations of his family: his mother, his wife, and his young daughter. His book grasps the depth of our sorrows, whether due to illness, divorce, or the loss of someone we love. From genuine experience, Sittser reveals if your soul aches you may be on a journey that will stretch your faith. And if you let it, your sorrow will increase your capacity to live well and experience joy, not after the darkness but even in the midst of it.
$19.50
View the gift card that will be sent with this gift.
---
Drug overdose has claimed countless young people leaving their loved ones lost in grief. In From Heroin to Hope: Making Sense of the Loss of a Child, professional counselor Dr. Marsha Wiggins describes the unique aspects of grieving a child lost to drugs. Dr. Marsha writes from her personal story of losing her beloved 26 year-old son. This book is not only helpful for those dealing with grief due to the heroin epidemic, it can help anyone facing the unique challenges of losing a child to drugs or alcohol.
$18
---
Overcoming the Loss of a Pet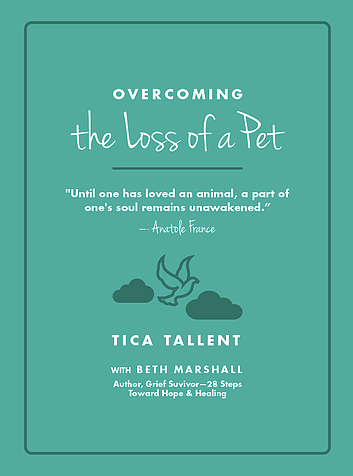 To love a pet and have that love taken away is a wrenching and life-changing pain. Overcoming the Loss of a Pet, a hardback guided journal by Tica Tallent, will give the reader practical steps to help process the loss, encouragement through tough days and a priceless keepsake for saving photos and memories of the beloved pet.
$15
View the gift card that will be sent with this gift.
---
<< Back to Gifts